Attn: Verizon Customers It has come to our attention that calls coming from our District are being categorized as 'Spam' by Verizon. To make sure you are receiving important calls from the district & your student's school, please add (701)572-1580 to your contact list. Thanks!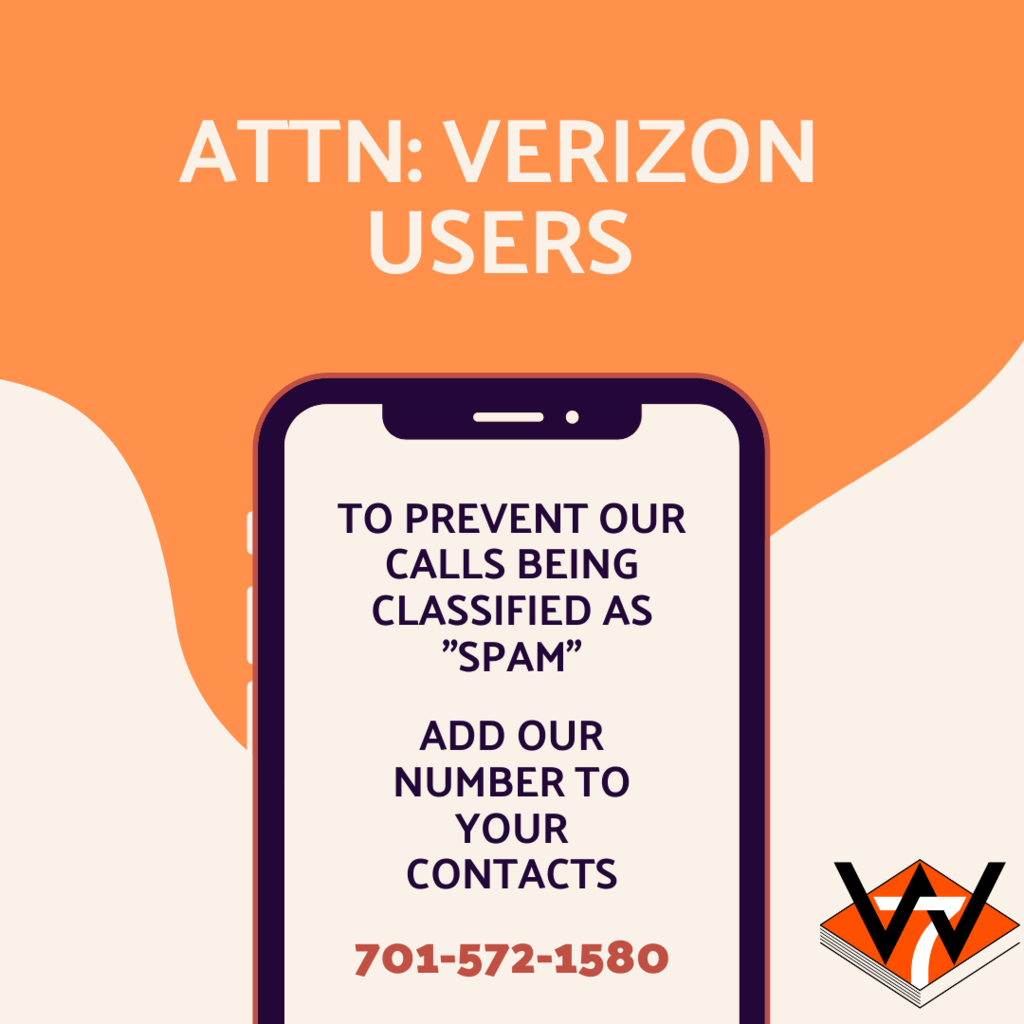 Reminder: There is no school on Friday, November 5th for Teacher In-Service.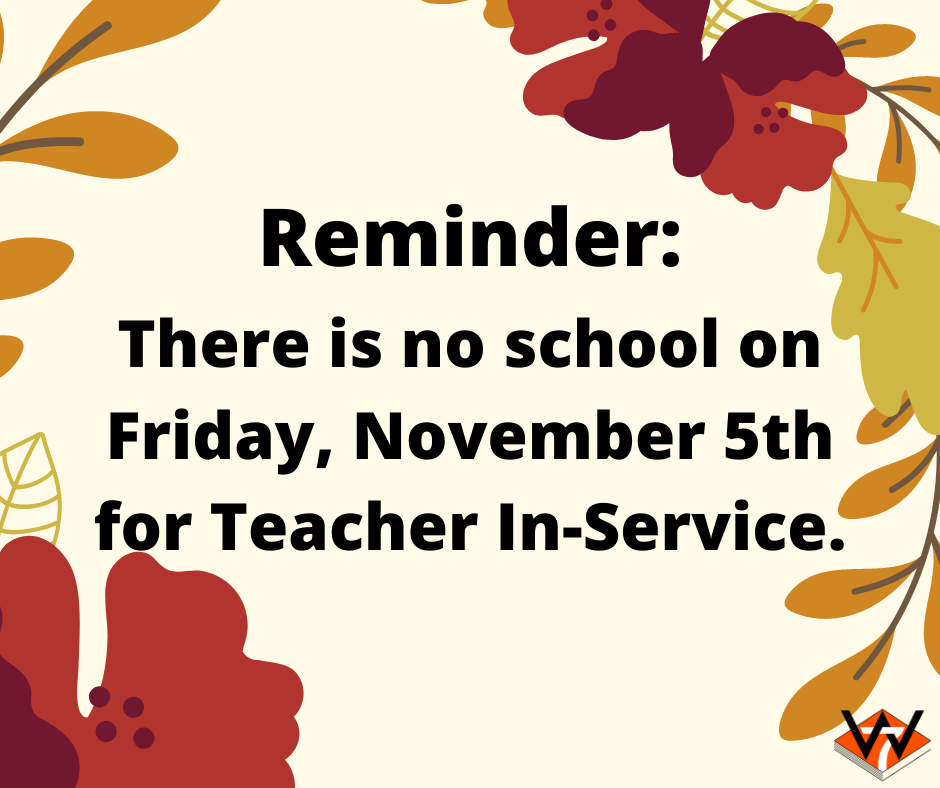 November's SEL Word of the Month: Gratitude. What are you thankful for? How can you show appreciation to others this month?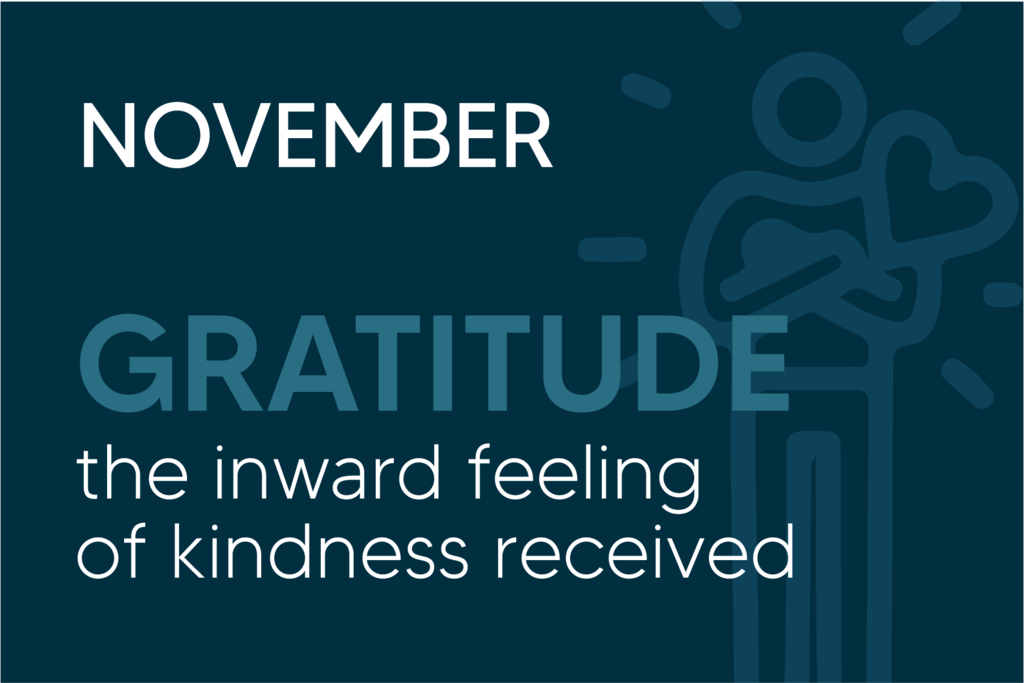 The 2nd graders worked on a STEM project last week in Library that focused on building a structure out of toothpicks, popsicle sticks, and various candies. Our objective was to build a structure as high as it could go. Just like with the 3rd graders, we learned that building a strong base to help stabilize it is essential to the process!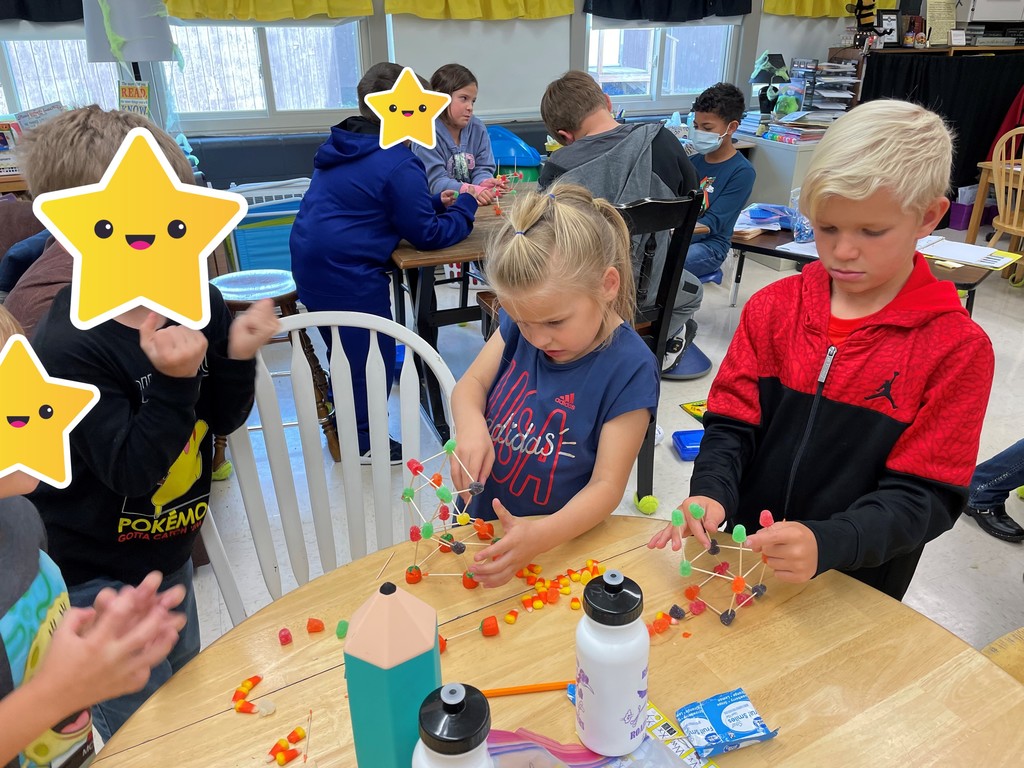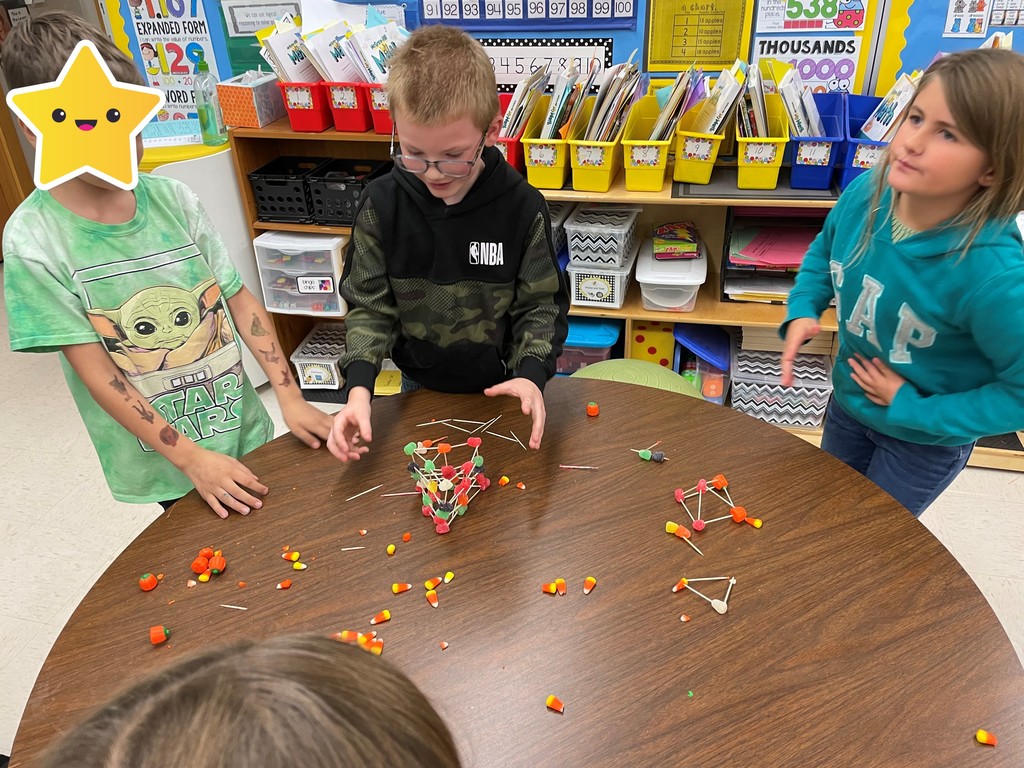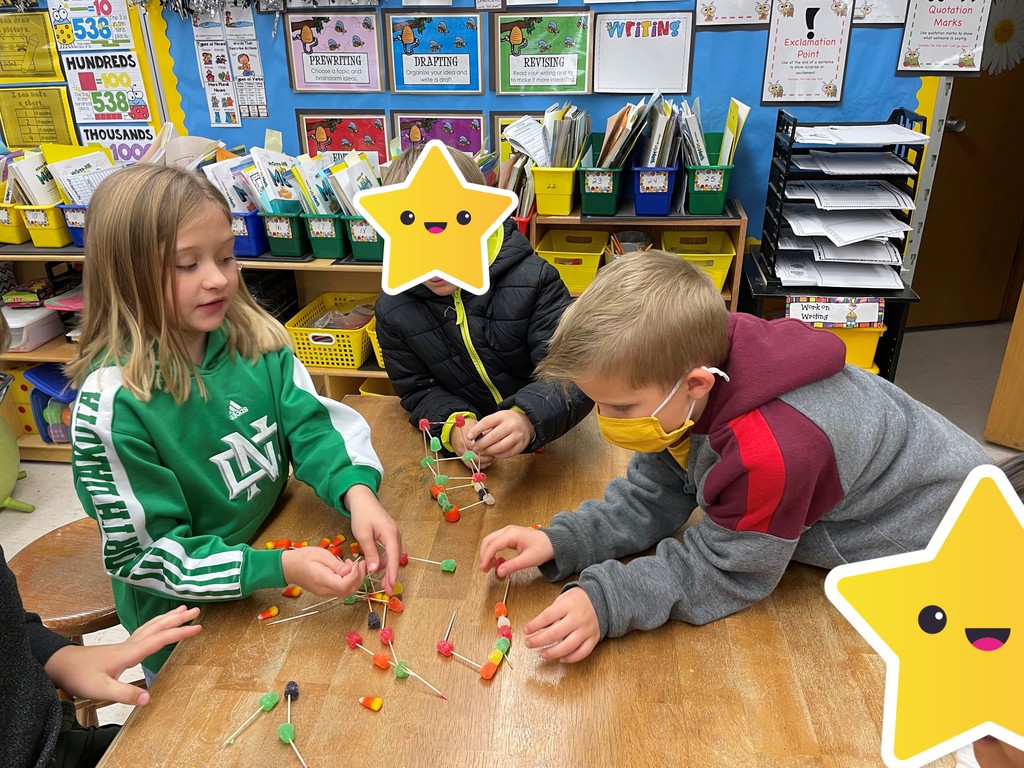 Sometimes after a long day at school, you just need a friend to lean on! Happy Monday!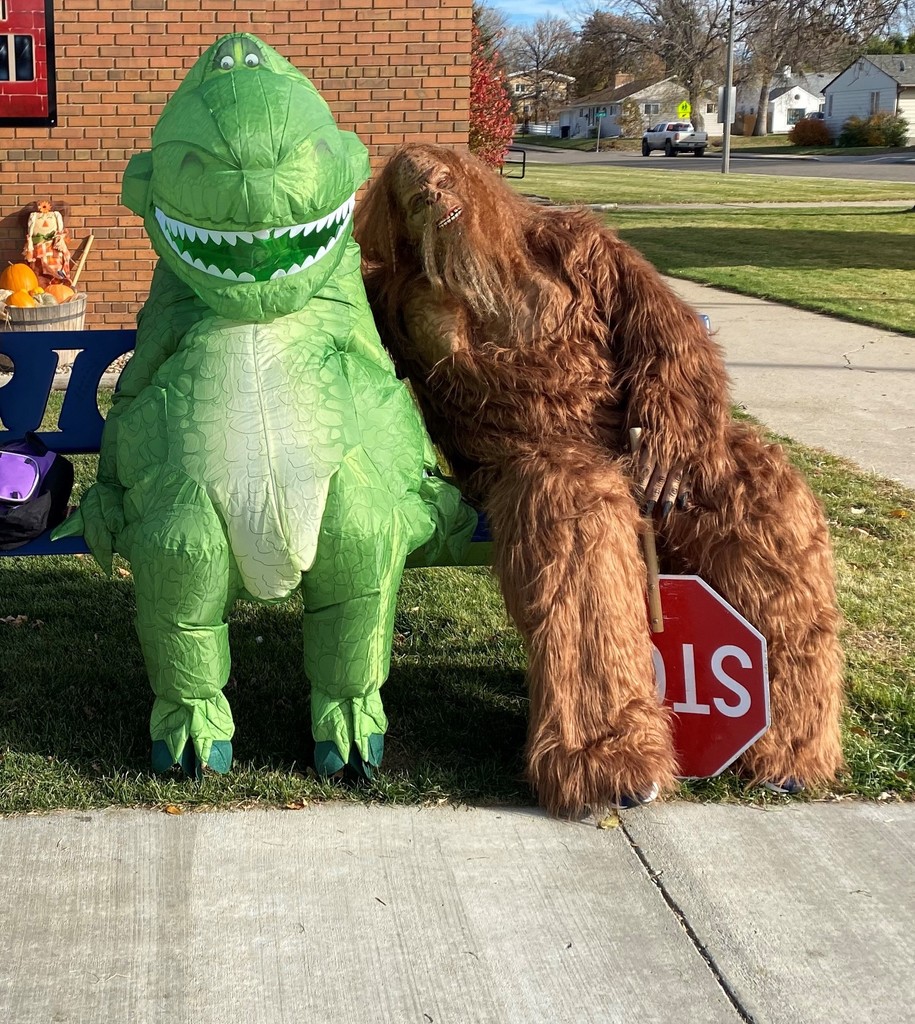 Have too much Halloween candy and need to get rid of it? Messer Dental is partnering with Operation Gratitude to buy back your Halloween candy. All candy will be distributed to our service men and women oversees. See the flyer for details.
The 3rd graders worked on a STEM project this week in Library that focused on building a structure out of toothpicks, popsicle sticks, and various candies. Our objective was to build a structure that could hold as much weight as it possibly could. We used pumpkins to demonstrate how much each structure could hold. We learned that building a strong base to help stabilize it is essential to the process!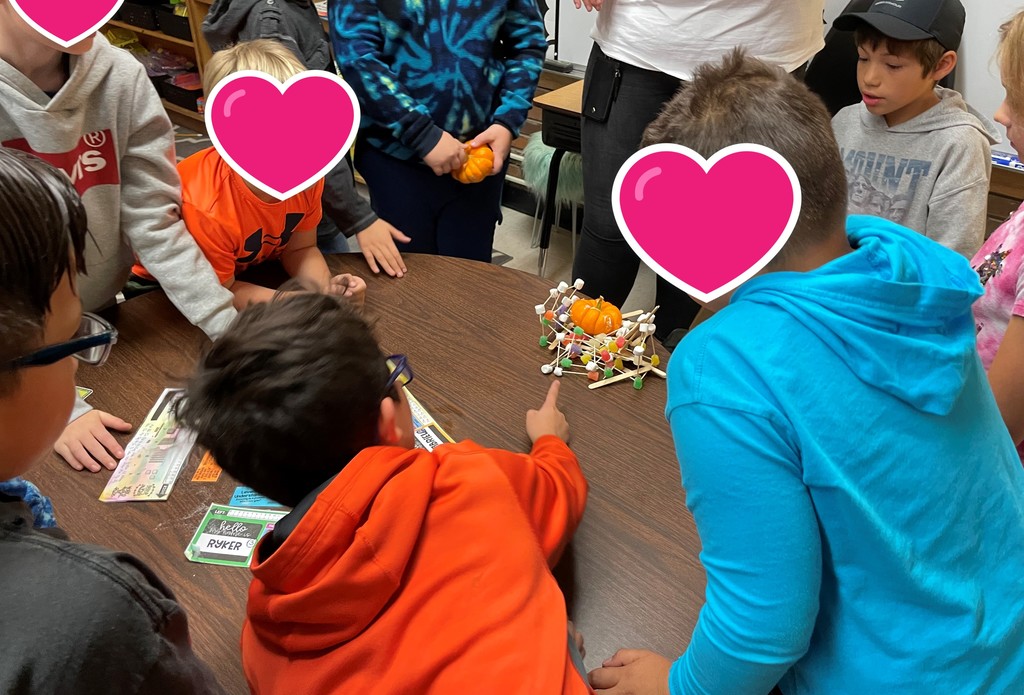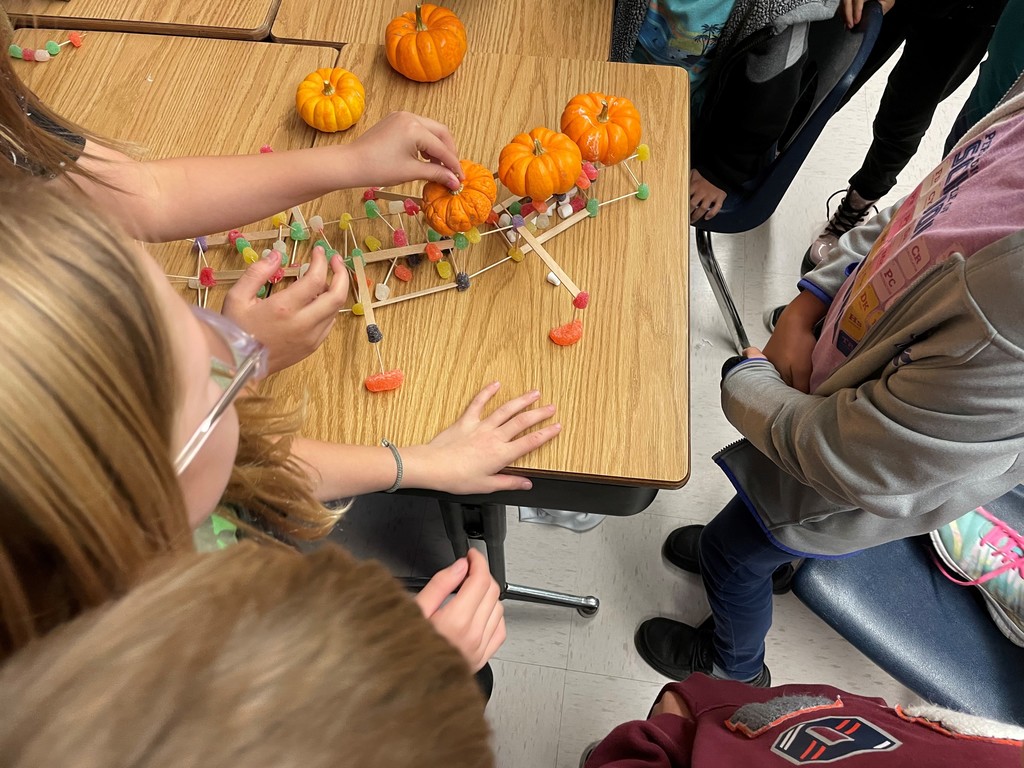 Our 4th grade students learned about catapults and how they work in Library this week. Students used pop cycle sticks, rubber bands, and various Halloween candy to test how far and high each projectile would go! We had fun trying to hit different targets and catching the candy in our cups!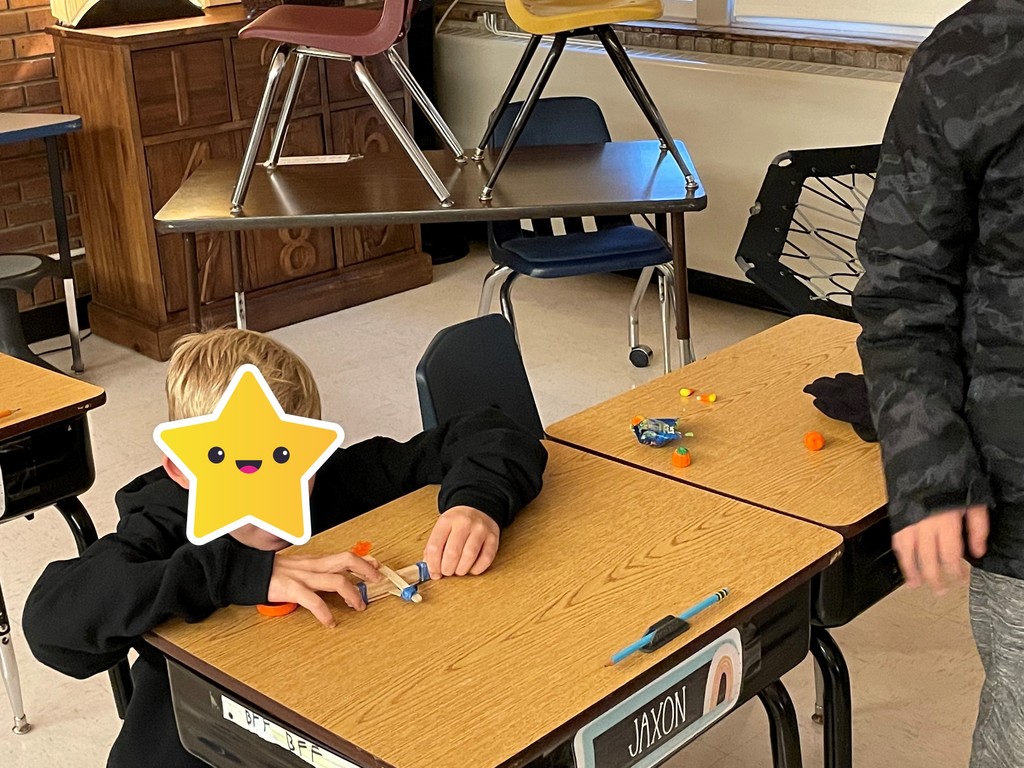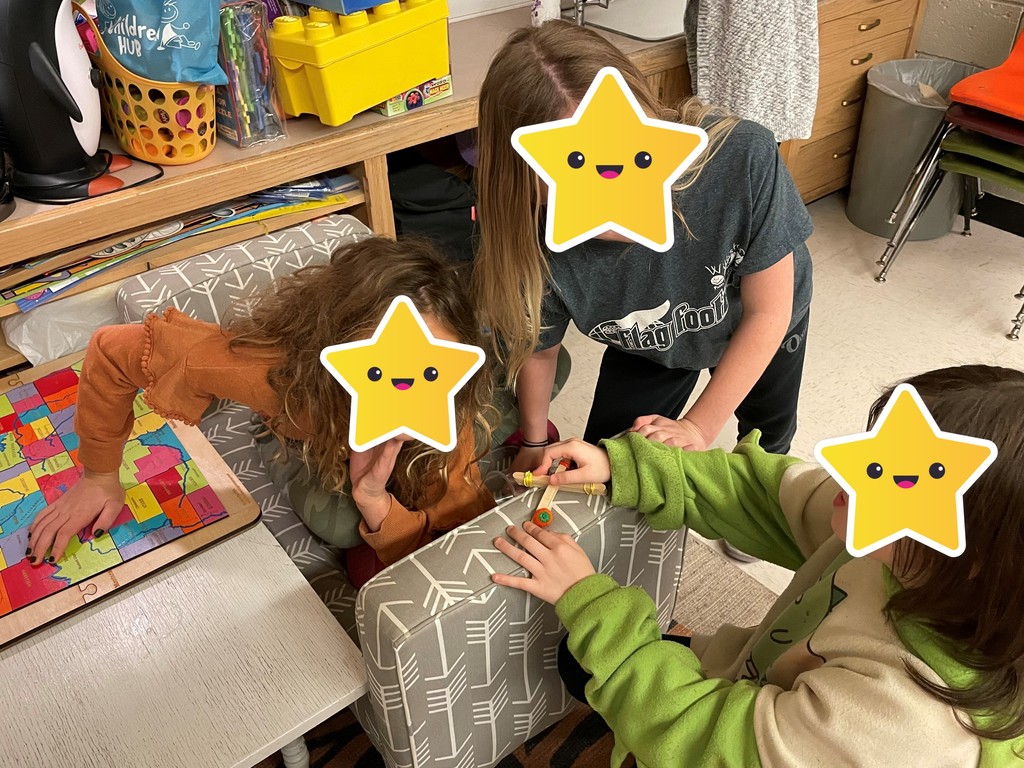 Mrs. Larson's 2nd grade class recently finished an engineering unit which focused on building a bed for Goldilocks. Two winners were chosen from her class that illustrated a well-made structure. They now get to design their bed on our 3D printing software, Tinkercad, and print their design on the library's 3D printer. Congratulations!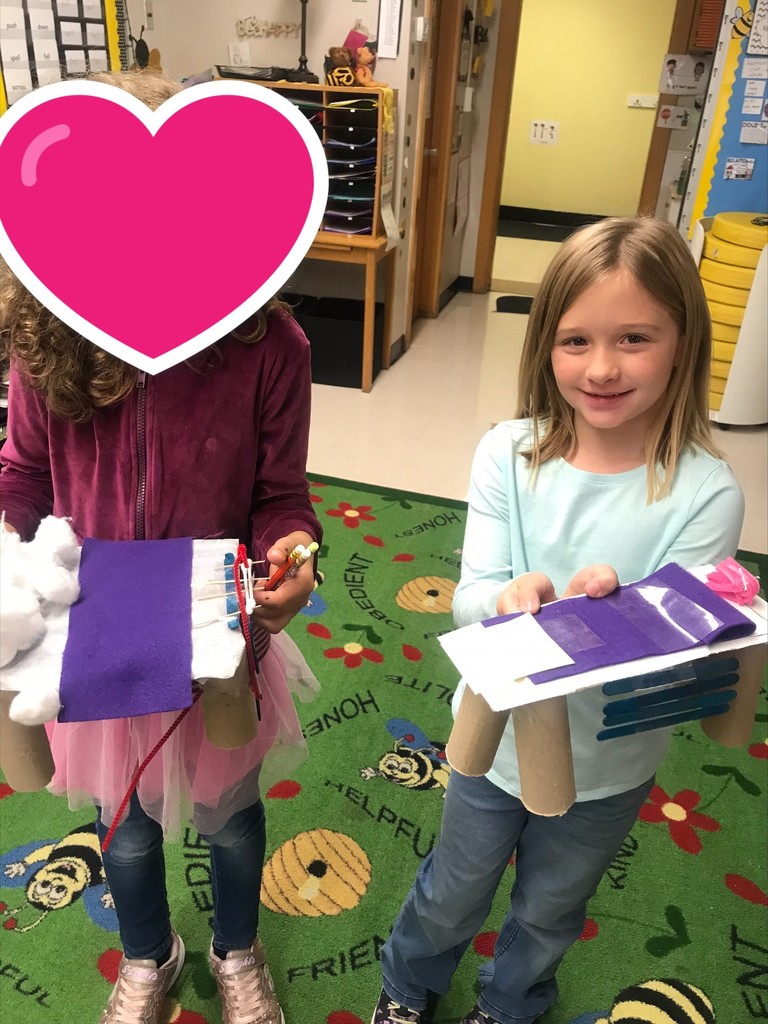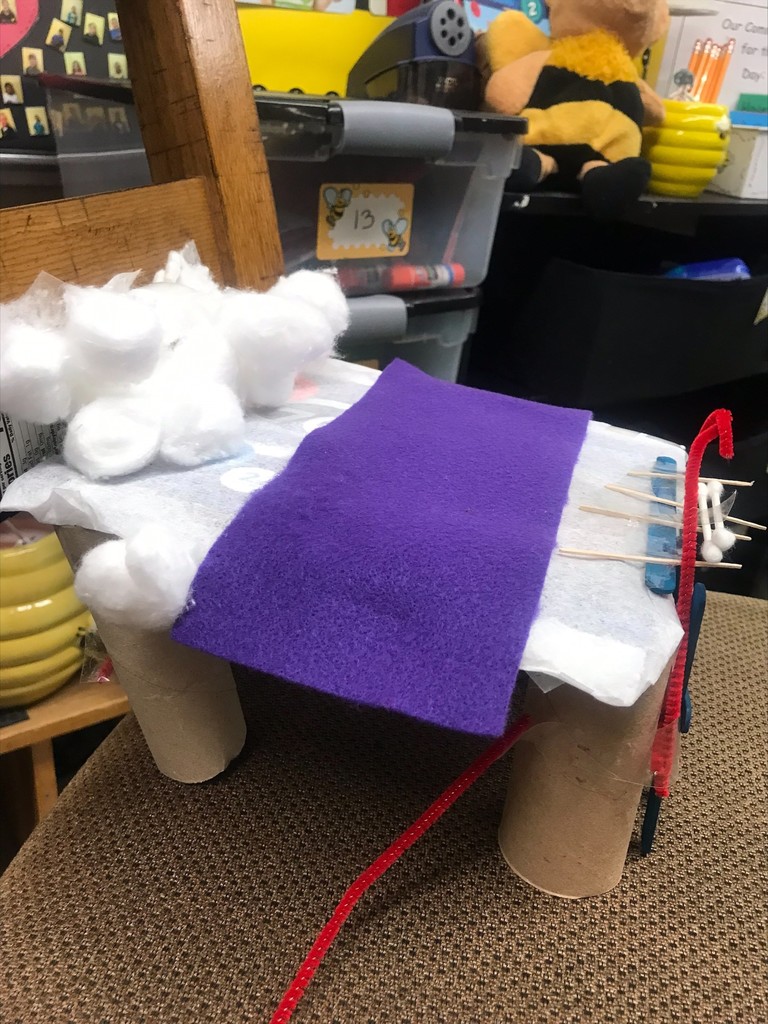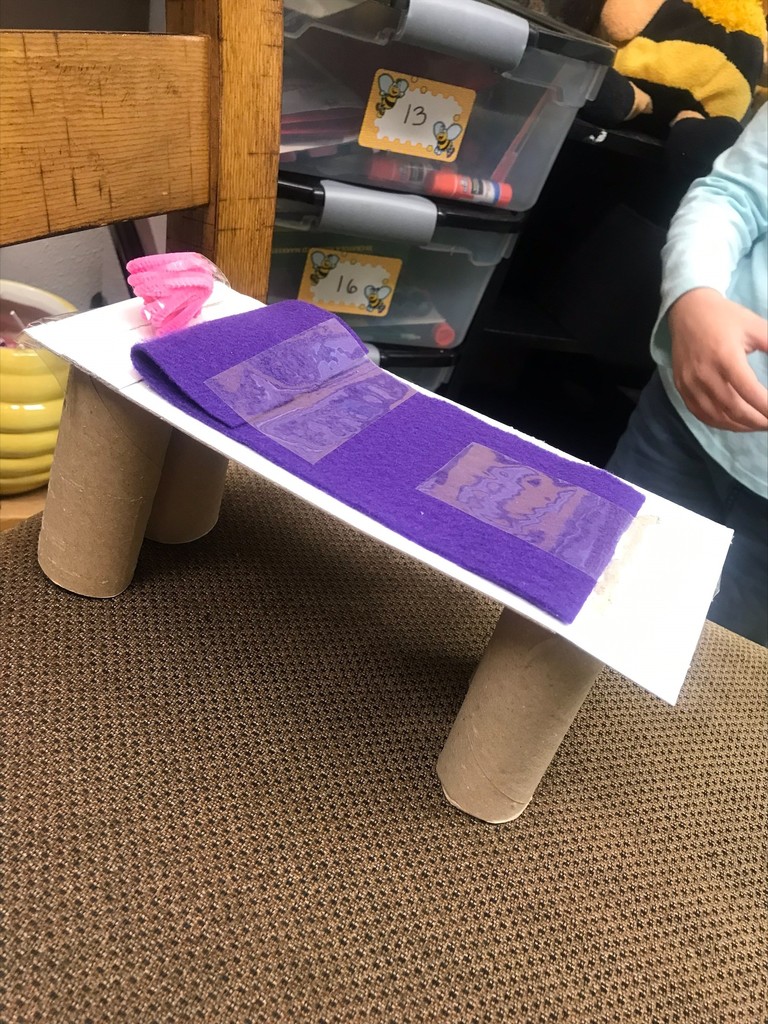 A little inspirational quote to think about tonight and Thursday when attending Parent-Teacher Conferences! Popcorn is prepared in the same pot, in the same heat, in the same oil, and yet....the kernals do not POP at the same time. Don't compare you child to others. Their turn to POP is coming!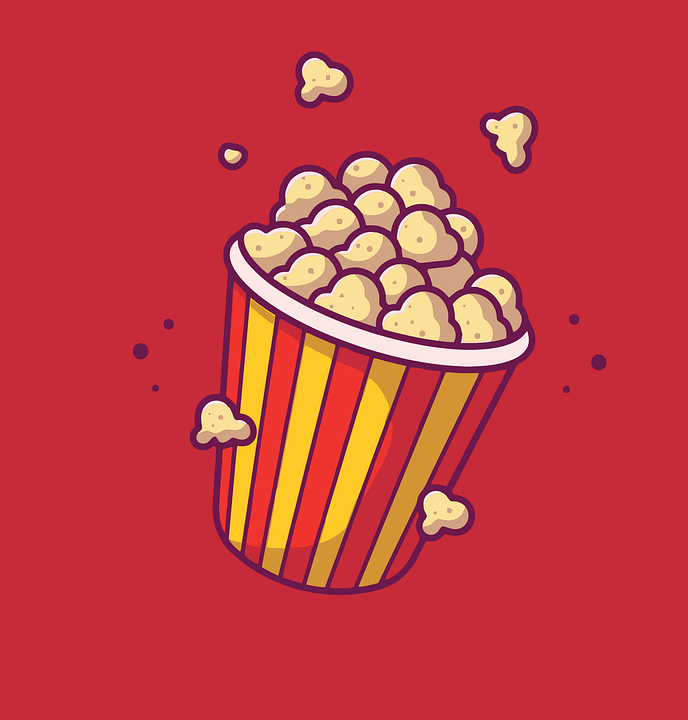 Students in Mrs. Carrier's Kindergarten class have been learning about pumpkins during these last weeks in October. The class did some art projects and even were able to clean the "guts" out of the pumpkins, as well. Happy Fall!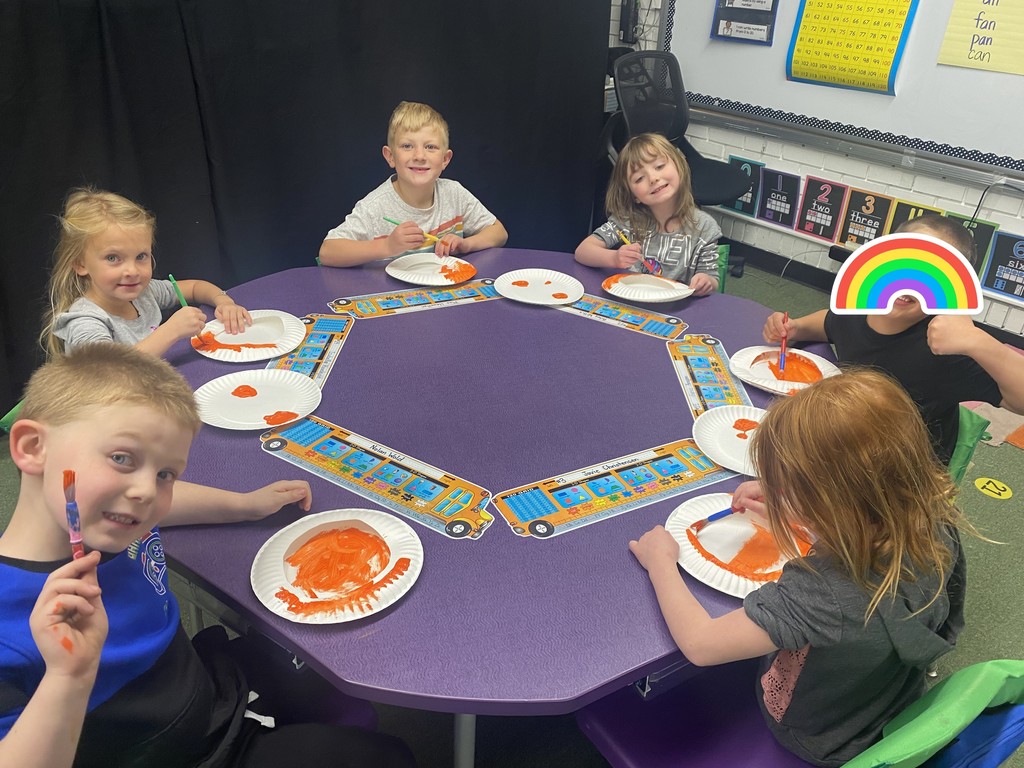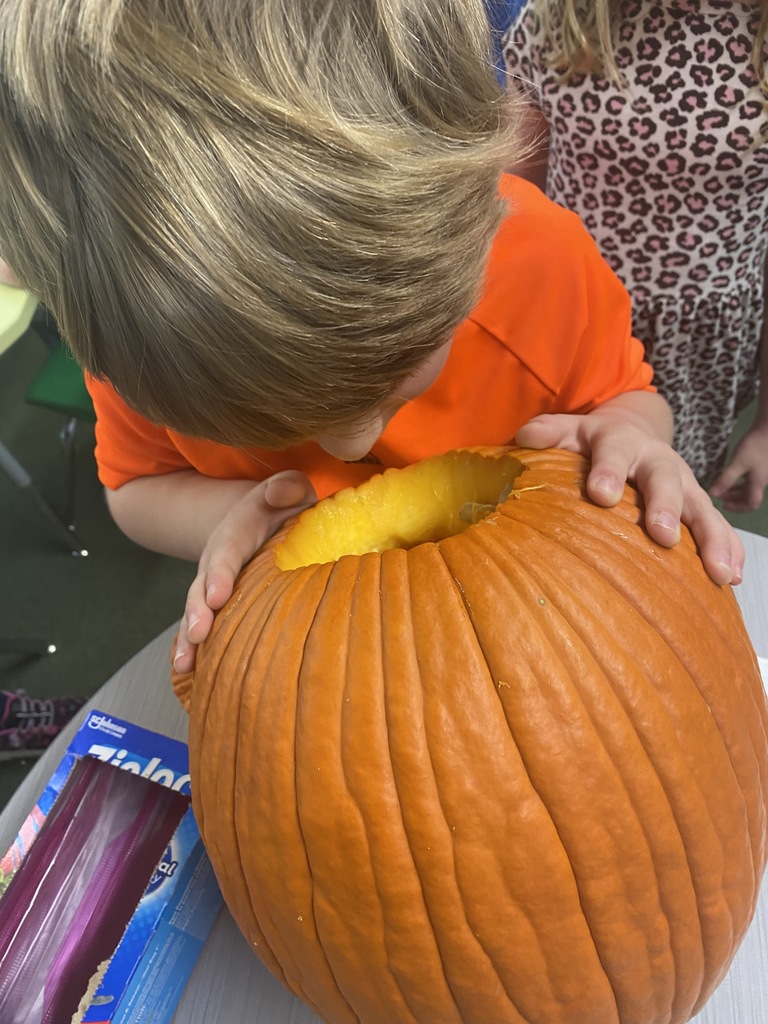 We celebrated National Boss's Day last week by decorating Mr. Klassen's office door and room! Mr. Klassen has been an integral piece to Rickard's success. His work with the students and staff can be seen around the school on a daily basis. Whether he is greeting students at the door when they come to school or serving them lunch, he is always around to support our students and staff! Thank you Mr. Klassen for all that you do for Rickard! We appreciate you!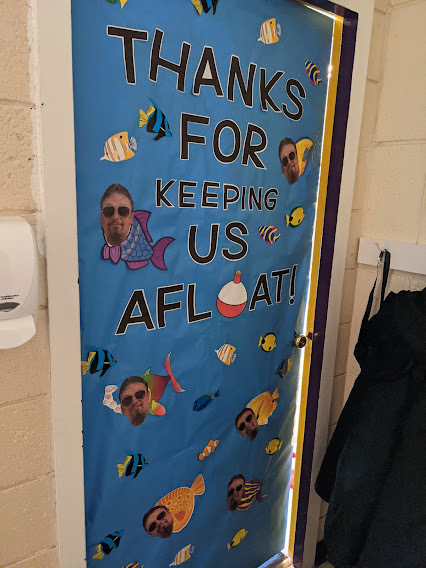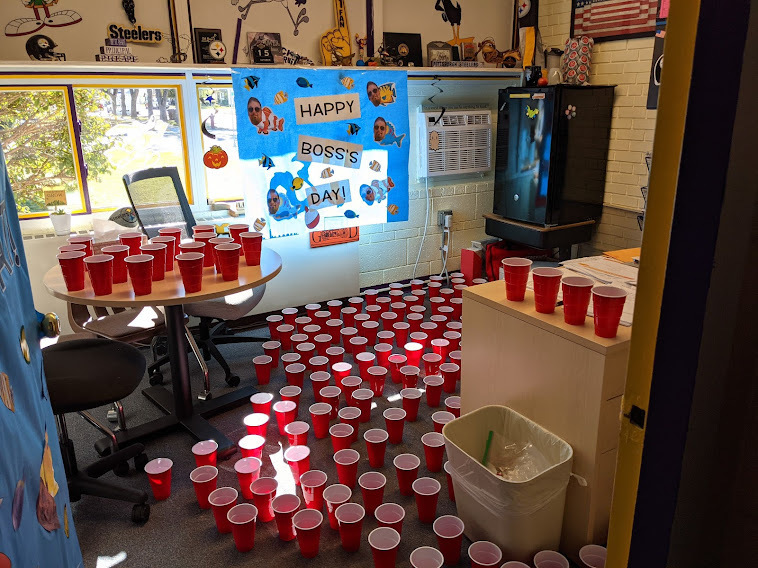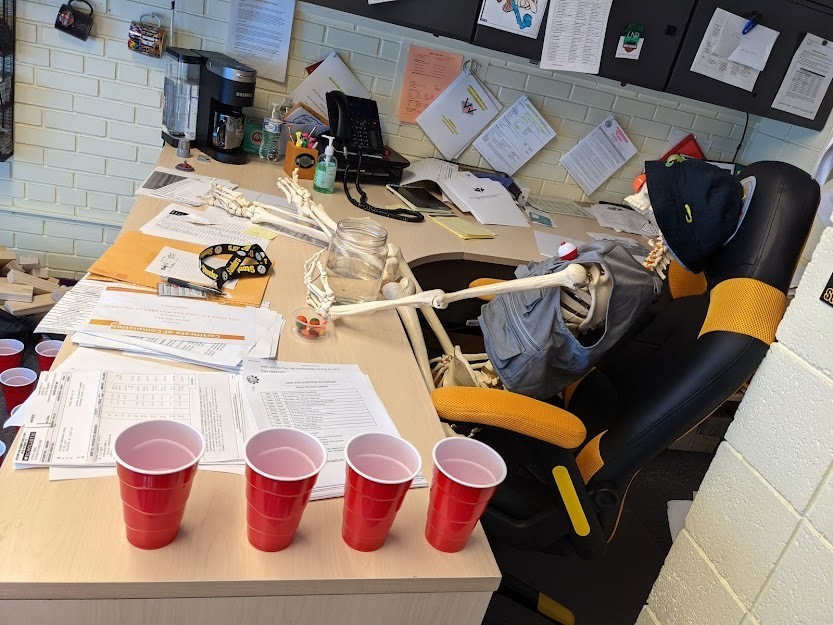 Reminder: There is no school on Thursday, October 21st or Friday, October 22nd.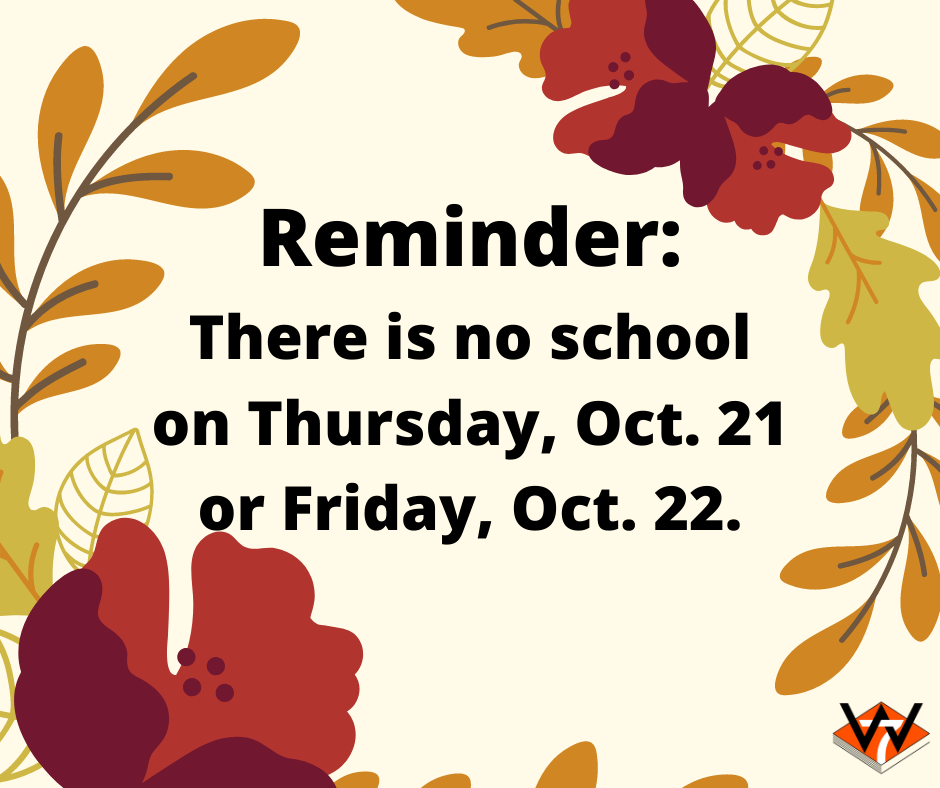 Oct. 18-22 is the Week of Inclusion. Participate in some acts of service. Let someone know you are here for them. Help end social isolation and invite someone to eat lunch with you. Small changes can have a big impact! #bullyprevention #service #nooneeatsalone #hereforyou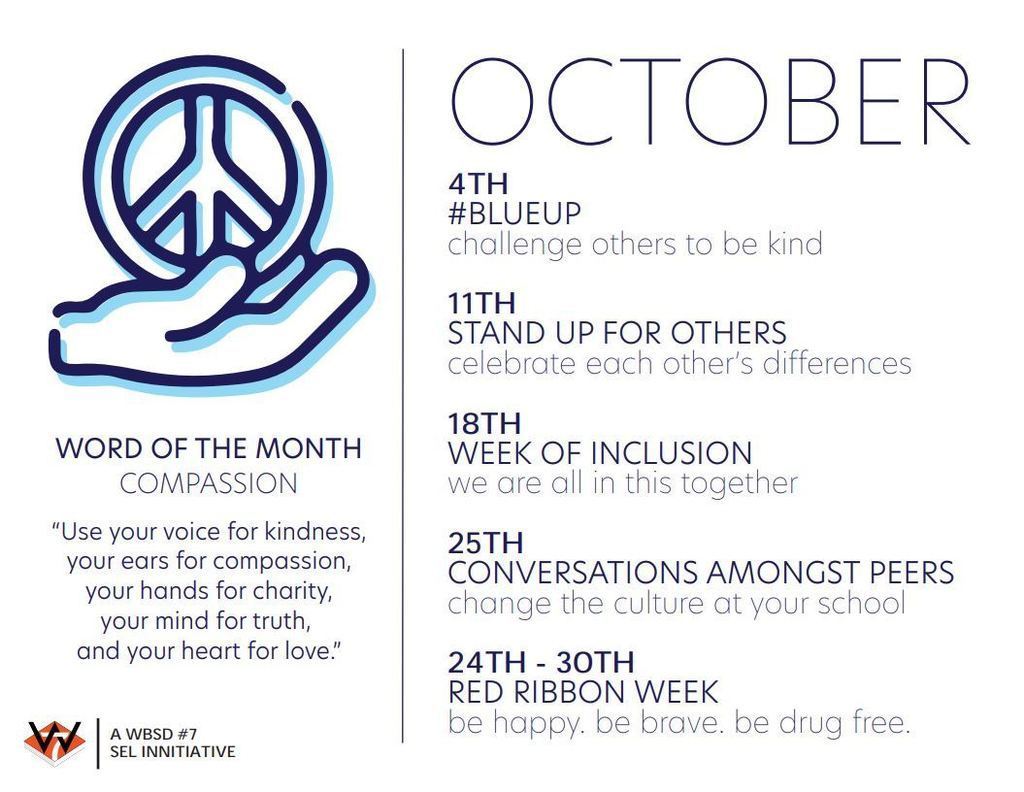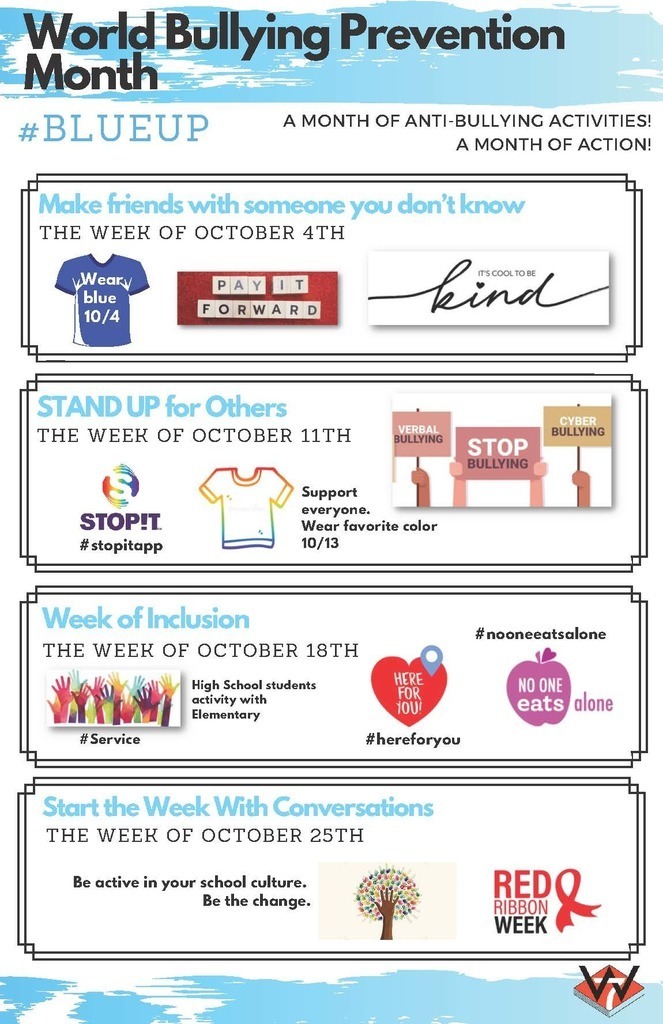 We would like to take a moment to remind drivers and pedestrians to be cautious around our schools. Parents, please remind your students about being a safe pedestrian, and drivers, please be sure to stop at all stop signs and watch for pedestrians. Thank you!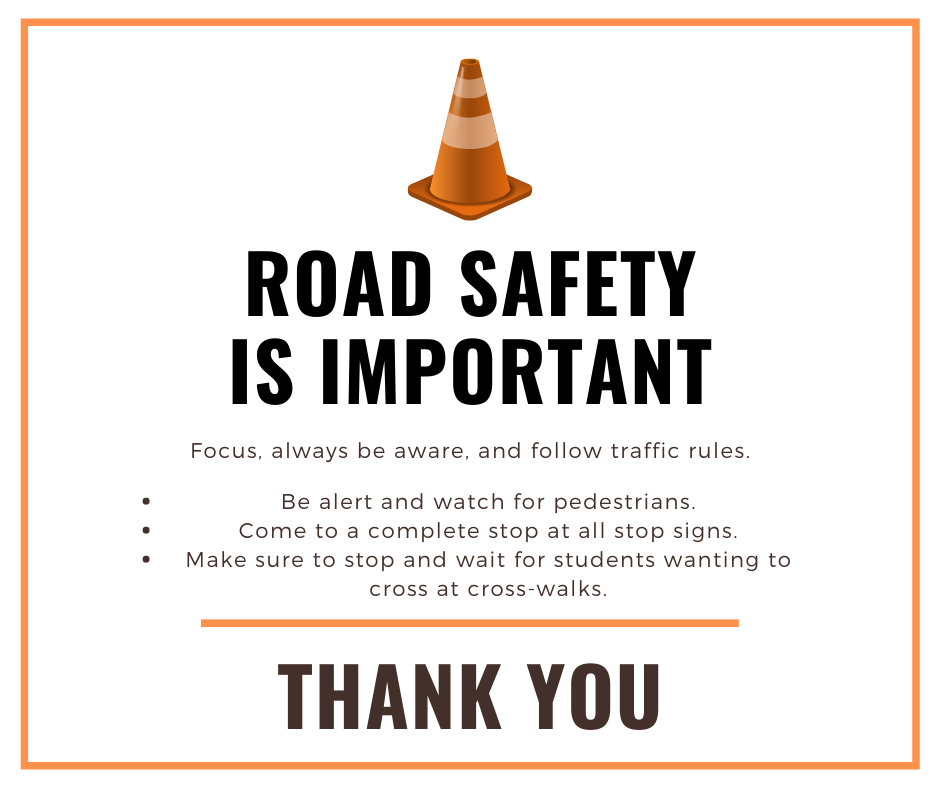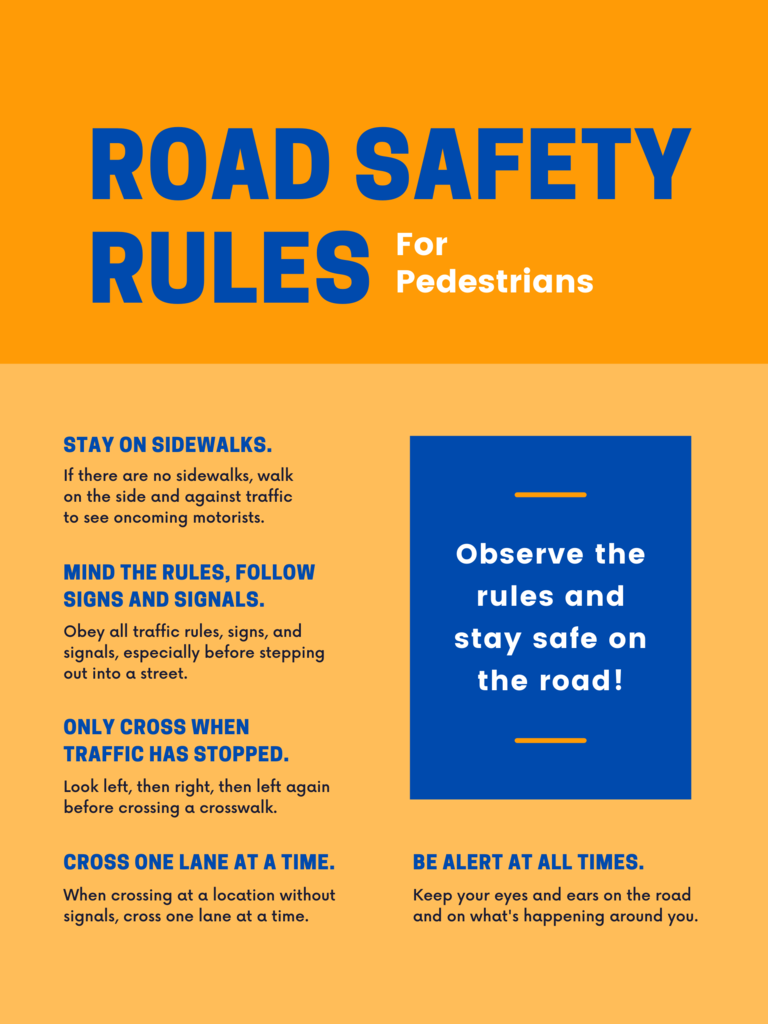 We are experiencing some phone issues throughout the district today. We are sorry for any inconveniences this may cause.

Williston Basin School District #7 takes the safety and security of our students and staff very seriously. Recently, our School Board passed board policy KAAB, School Volunteer Program. This policy states that anyone who wants to volunteer in our schools during the school day must submit to, and pass, a background test. While we understand that this may cause an inconvenience to some, we feel strongly that this policy is in the best interests of student and staff safety. For those of you who want to volunteer with events such as classroom parties, field trips, assisting with carnivals, fairs, field days, reading days, lunch in a classroom (not in the gym or lunchroom), etc., please contact Barb Erickson (701)572-1580 ext. 01012 or
barbara.erickson@willistonschools.org
. The school board has also passed board policy KAAA, Visitors in Schools. For the safety and security of everyone, those of you who want to visit our schools during the school day as spectators to watch assemblies, talent shows, programs, concerts, or to have lunch with your student in the gym or lunchroom, will need to have your current photo I.D. scanned at the front office and receive a visitor badge to wear during your time in the building. We appreciate your support in helping to keep our students and staff safe. If you have any questions, please contact your building administrator, or the Superintendent.
A HUGE congratulations to District 7's library director, Lesley Allan, for receiving the award for Youth School Excellence in the state of North Dakota at our North Dakota Libraries Association Convention. Lesley is a huge part of our success here at Rickard and across the district with her initiatives and activities that help students learn 21st century skills. Her support in and out of our libraries has allowed our students to be more engaged with science, technology, engineering, math, and art activities/lessons. Thank you for everything you do for us and will continue to do for us, Mrs. Allan. You make District 7 an amazing place for our students to grow and learn.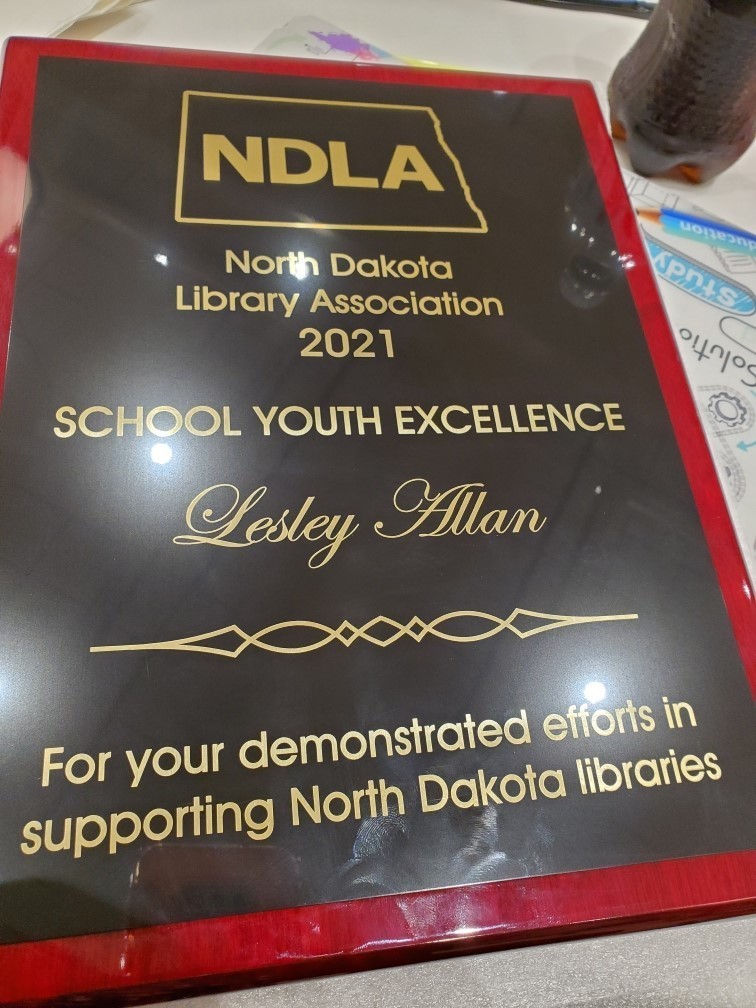 Congratulations to Rickard's own 4th grader Aubrey Norby for taking first prize in the district wide Fire Prevention Week drawing contest. The theme for this year was, "Learn the Sounds of Fire Safety." Thank you to Aubrey and everybody who participated in the contest this year!
We celebrated Ms. Kylie's wedding last week in Mrs. Norby's class by throwing her a surprise congratulations party! Mrs. Norby and her students decorated their 1st grade classroom and drank and ate sweet treats to celebrate with Ms. Kylie. They each gave her rose as a gift for her wedding, as well. Congratulations on your wedding, Ms. Kylie!